No, it's not the title of a new romantic comedy (probably) starring Jason Segel and Rachel McAdams. The 'wedding diet' refers to a drastic new weight loss method that has hooked desperate brides-to-be who need to lose 10, 15, or even 20 pounds in order to fit into that dream wedding gown.
Known as the Ketogenic Enteral Nutrition diet, or K-E Diet for short, it's being promoted here in the United States by one Dr. Oliver Di Pietro of Bay Harbor Islands, Fla. Patients adhering to the K-E Diet have a nasogastric feeding tube inserted into the nose as an outpatient procedure. These dedicated dieters must keep the nose drip attached for the full 10 days in order for the diet to work.
Over the course of the diet, patients are given a constant slow drip of a watery mixture of protein and fat. The special formula, which contains zero carbohydrates and provides patients with the equivalent 800 calories a day, is said to stave off hunger over the course of the 10 day 'diet'.
"It is a hunger-free, effective way of dieting," Dr. Di Pietro told ABC News. "Within a few hours, your hunger and appetite go away completely, so patients are actually not hungry at all for the whole 10 days. That's what is so amazing about this diet."
According to Dr. Di Pietro, a process called ketosis burns off body fat while leaving muscle tone intact. With claims that dieters could lose up to 20 pounds in 10 days, it's a seductive proposition for time-crunched brides-to-be, which is why it has earned the nickname the 'wedding diet'. But at $1500 a pop, it's a luxury that not many can afford.
Aside from the obvious possibility of malnutrition and other damage to the body through crash dieting, Dr. Di Pietro claims that there are few side effects, primarily bad breath and constipation due to the lack of fiber in the diet. (It is not clear whether fiber supplements or multivitamins taken during the K-E Diet would increase or decrease its effectiveness.) It stands to reason that kidney problems could also become a major health issue following this diet, as most people's kidneys are unaccustomed to such a diet and consequently will be working overtime.
Although the K-E diet is new to the United States, it was invented in Italy and 'feeding tube diets' have been around for years in Europe. Dr. Di Pietro justifies the cost and inconvenience by claiming that the before-and-after pictures sell themselves.
Just don't focus too much on the 'during' photos…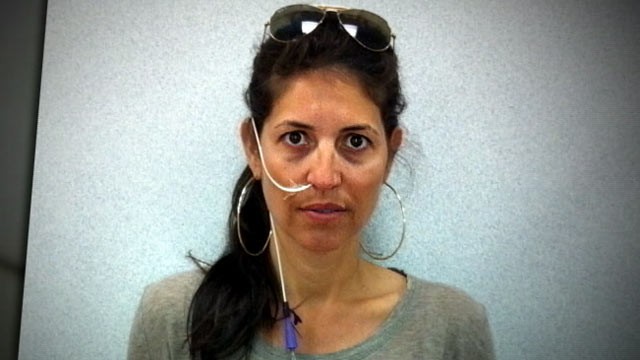 How far would you go to lose weight for a big day? Would you consider a "nose drip feeding tube" diet like the K-E Diet? Sound off on our Facebook page!